Milestones
From Net Banking To UPI
Digital payments have made our lives easier with successive developments unlocking new possibilities. UPI (Unified Payments Interface) is a new entrant to the various payment options available to us.
But how is UPI different from the options already available?
UPI is still in its infancy and awareness is limited. It is often compared with wallet based solutions, but understanding it through the familiar lens of net banking helps.
How Net Banking Changed Payments in India
The arrival of net banking completely changed the way customers made payments. It came with ease of use and reduced the time taken to make payments.
Net banking makes it possible to quickly send large sums of money.
Money transfers that were once tedious and involved visits to bank branches and filling out demand drafts were suddenly possible online. All the hours spent waiting in queues were no longer necessary. This move helped in encouraging more transactions.
Over the years new transfer methods have been added under the net banking umbrella. Of these, IMPS is the most easy to use. It works 24/7, unlike other methods that are limited to bank working hours.
The Limitations of Net Banking
Despite net banking opening digital transactions to many Indians, it continues to have its pitfalls. It is restricted to money transfers and online payments, and has virtually no utility when it comes to offline payments.
Net banking is also a cumbersome process, with users having to log in to a dedicated portal and keying in passwords and OTPs to authorize payments. OTPs sometimes do not reach the user in time for the transaction. Also, adding new payees is a lengthy process as you need to enter bank details, with a cooldown period with limits on the money you can send.
Enter UPI
During India's digital payments journey, the NPCI (the same body that created IMPS) came out with UPI, a technology they had devised.
We at PhonePe chose to base our app around UPI, and for good reason.
It works around the inconveniences of net banking, while keeping all the good parts. UPI is built on existing IMPS infrastructure, which means it runs 24/7. UPI lets you transact with ease from your phone. It also removes the need for sensitive bank information by enabling the use of VPAs, which are usernames tied to UPI enabled bank accounts. Want to send someone money? All you need is their VPA.
Having 2FA (two factor authentication) is mandatory in accordance with RBI guidelines, and UPI uses a PIN to authorize payments. It is easier to use than entering bank and/or card details, and is secure. It also bypasses the security and convenience issues involved with using OTPs, and greatly reduces the steps needed to make a transaction.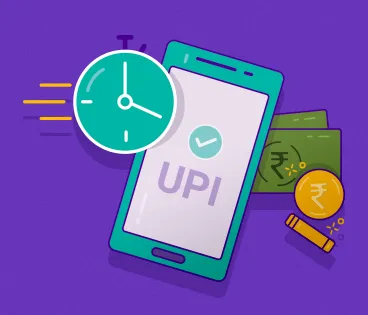 The Future
UPI's increased ease of use also goes hand-in-hand in with India's projected growth in e-commerce. Online payments can now be made securely without having to log in to net banking, or keying in CVV numbers and card details.
In addition, UPI runs on your phone and lets you make offline payments with ease. Offline payments represent a vast and untapped space in which digital payments could make things easier for both consumers and merchants. You can scan QR codes, or easily key in contact numbers to pay and send money. UPI brings the ease and utility of net banking to your fingertips!
As consumers seek out easier and ways to pay and send money with more use cases, UPI remains a great option to choose. It's also a living example of how far digital payments have come in India.