Payment Gateway
Dare to Dream: Breaking Barriers, Building Dreams
Campaign to empower women-led businesses with the PhonePe Payment Gateway
'Dare to Dream: Breaking Barriers, Building Dreams' is a campaign that celebrates women entrepreneurs who are using the PhonePe Payment Gateway. It focuses on the transformative power of entrepreneurship and shines a spotlight on the extraordinary endeavors of women-led businesses that are charting new paths across the country.
The PhonePe Payment Gateway aims to equip these trailblazers with the payment tools they need to thrive, expand, and conquer new frontiers.
Here are some remarkable stories of women who have dared to dream big, conquer adversity, and transform challenges into triumphs:
Vision to Victory: Pebel Lifeware Dreams Fearlessly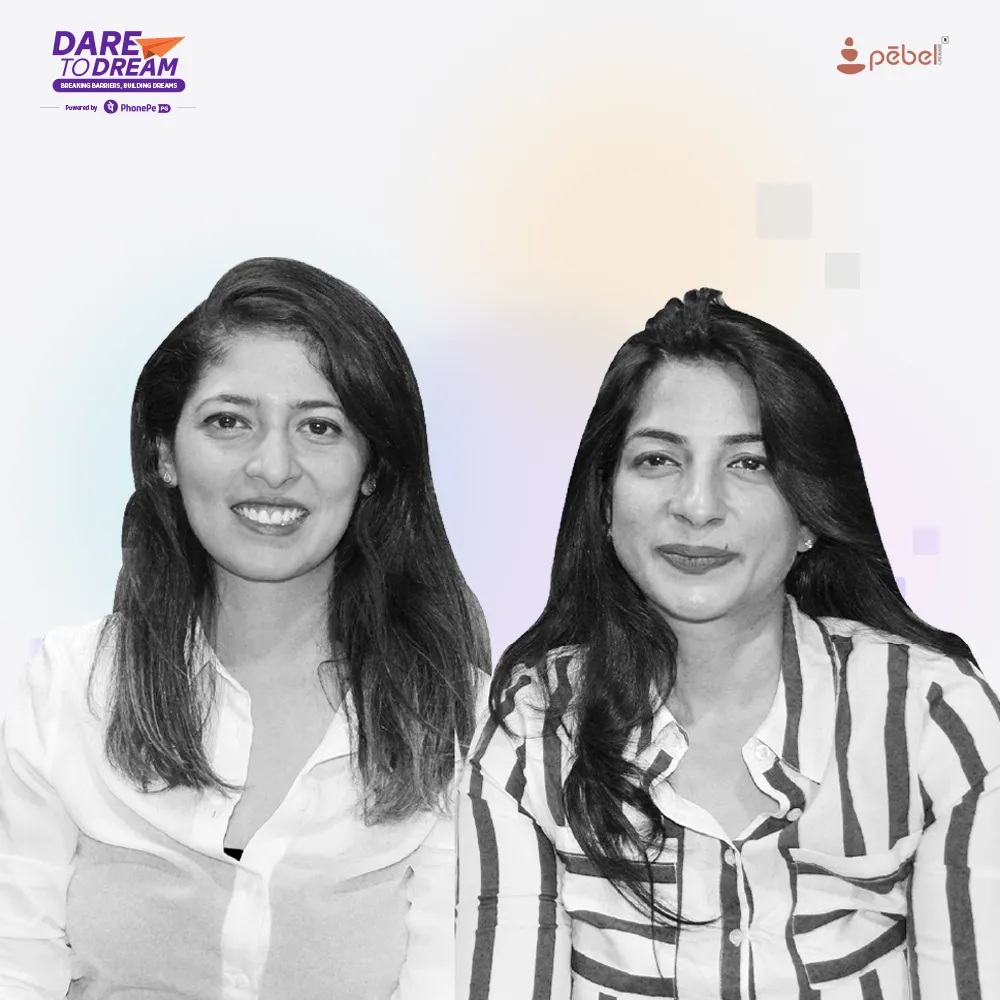 Pebel Lifeware is India's 1st customizable hi-design lifestyle essentials product line, offering a premium collection of Borosilicate Glass products with minimalistic and classic designs. Their passion for sustainable everyday ware and purposeful gifting led the PhonePe PG to be a steadfast ally for the brand.
During the initial stages of setting up the business, be it finalizing the right product, design, and reliable suppliers or operating in the manufacturing sector amongst gender-specific biases, Pebel Lifeware had its share of challenges. Amidst this, they also had to improve the overall customer experience through seamless payment processes. The PhonePe Payment Gateway is popular among women-led businesses and MSMEs across the country due to its ease of use, effortless integration, digital self-onboarding, and a seamless checkout experience for customers. So the Pebel Lifeware — PhonePe Payment Gateway partnership was a natural fit.
The integration with PhonePe PG's website was so seamless that the onboarding was complete in a few clicks. Furthermore, the user-friendly dashboard provided by the PhonePe PG proved to be highly intuitive, offering a clean and straightforward interface without overwhelming users with excessive functionalities. This ease of use translated into a hassle-free experience for both the business and its customers. In addition to the above, PhonePe PG's customer service helped resolve any issues in record time, thus providing a reliable and efficient service.
All of this helped Pebel Lifeware achieve 655% business growth with PhonePe PG, thereby revolutionizing personalized and eco-friendly gifting. Today, the PhonePe PG is enabling Pebel Lifeware to overcome business hurdles through seamless and secure payment experiences for their customers.
Dreams to Wins: Empowering The Thread Story Effortlessly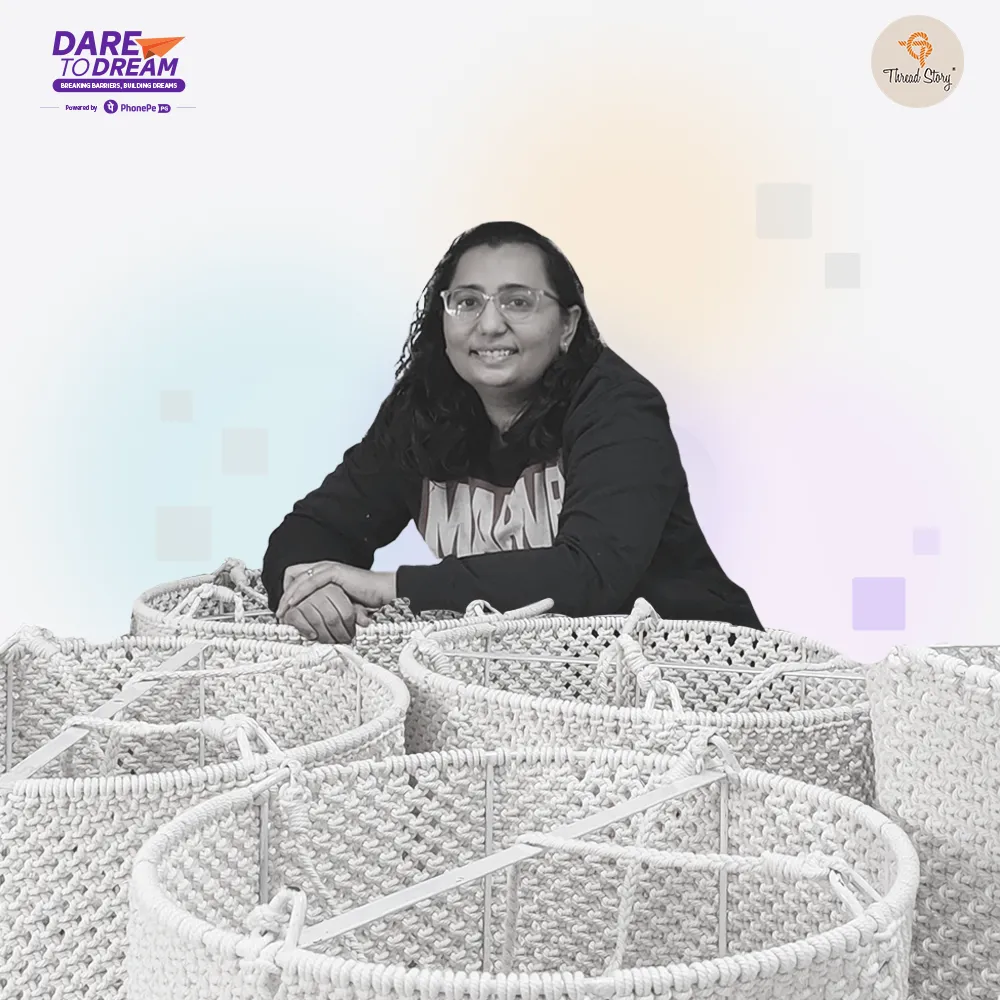 The Thread Story is the brainchild of Dr. Vipal Joshi, a dental surgeon, and a passionate macramé artist. Her passion for creative art led her to reclaim the ancient art of tapestry looming that brings warmth and coziness into people's homes.
Like all entrepreneurs, Dr. Vipal Joshi also faced several challenges with starting a business. Whether it was opening a current account, exporting the first large consignment, following up on remittance clearance, or finding the right technology support for the seamless shipping of orders, her task list was significant and demanding.
Integrating with PhonePe PG offered customers the familiarity and trust that comes with a brand that is synonymous with payments and led to a growth in conversion rates. As a payments business, PhonePe PG understands how crucial each transaction is, which is why it is designed to proactively detect downtimes. This has helped The Thread Story achieve a 10% increase in overall sales on the platform.
This enabled Dr. Joshi to focus on overcoming other hurdles and building her business while the PhonePe Payment Gateway was a dependable partner with its seamless implementation, reliability, and user experience.
By creating something of their own, women entrepreneurs not only enhance their lives but also contribute to the progress of other women everywhere. Pebel Lifeware and The Thread Story stand as inspiring examples of how passion, determination, and creativity can lead to the realization of a dream and the empowerment of women in business.
Built on a foundation of unwavering reliability, the PhonePe Payment Gateway will continue to be a dependable partner for its merchant partners. As the 'Dare to Dream: Breaking Barriers, Building Dreams' campaign takes center stage, PhonePe PG reinforces its commitment to helping unlock aspirations and bolstering the dreams of women-led businesses and entrepreneurs, lighting up the path to a brighter and more inclusive future.