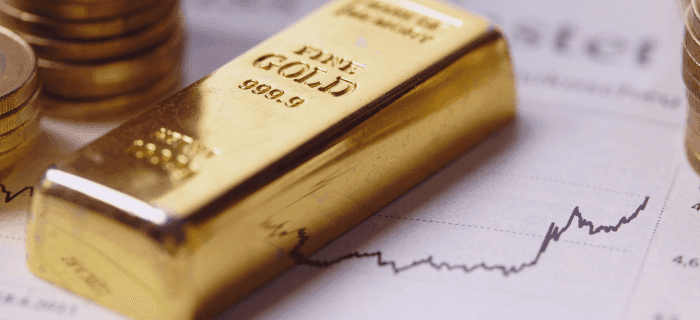 Insights
Not just investment, Gold is a sentiment!
The love for the yellow metal is going online in India
India's love for Gold is a globally known phenomenon. A decade ago, India surpassed China to become the largest importer of Gold in the world1. The modern day investor finds it a steady investment for a diversified portfolio - something relatively safer to invest in for the long term. But, a deeper look at Gold buying trends depicts another story - our reverence for Gold is rooted in age old tradition, in sentiments of love, joy and the hope for good fortune.

Indians consider the yellow metal to be an auspicious totem to welcome new beginnings. A manifestation of this belief is the nationwide spike in Gold buying on festivals like Makar Sankranti, Dussehra, Navratri, Gudi Padwa, Diwali, Akshaya Tritiya and Dhanteras. It is considered highly auspicious to buy gold on Dhanteras. Some of the beliefs and stories attesting this tradition date back as far in time as the Vedas! With so much history, Gold is looked upon as an investment not only to grow wealth, but to grow familial prestige. The rise in Gold buying during the wedding season is a testament to this belief. In fact, most Indian parents accumulate Gold over their lifetimes for the sole purpose of giving it away as a gift when their children get married. Let's look at some of the Gold buying trends this sentiment has resulted in.
Value of gold purchased on PhonePe month-on-month, relative to Nov 2020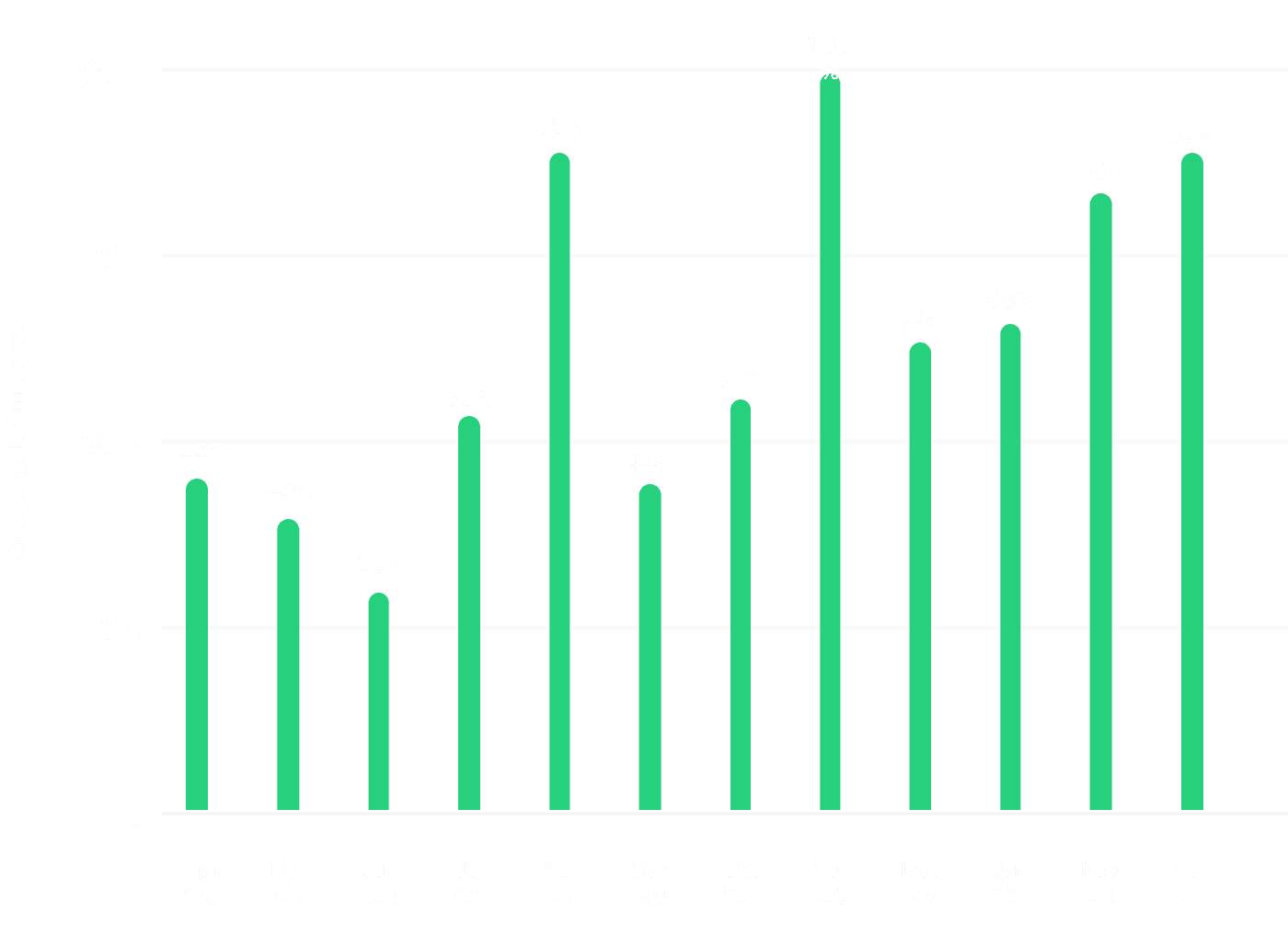 PhonePe saw a 22% month-on-month jump in Gold buy transactions due to Raksha Bandhan in '20, and a 43% jump due to Diwali/Dhanteras. This truly highlights the strong connection between festivals and gold purchase in india!

It's interesting to note that even though festivals are the highlight of India's Gold story, there has been a steady increase in the online sales of Gold and the grammage in the wake of the pandemic, as more consumers opt for contactless buying, insured storage and safe home delivery. The PhonePe platform has seen gold purchases from over 99% pin codes in the country. So far, customers from over 19,045 pin codes across India have bought gold on PhonePe, largely from small towns and cities. Lakhs of customers have bought gold on PhonePe with the assurance of purity and a trusted buying and delivery experience.

Some of us buy Gold to build our savings with small purchases worth Rs. 100, 1,000 or more, while others invest in it for achieving their financial goals, yet many others buy it to mark a family celebration. Whatever the reason, Gold is perhaps one of our oldest traditions, and now it's available on everyone's fingertips!
---