Insights
The New Normal in a Brave New World
How Digital Payment Trends changed in the wake of Covid-19
The previous year was nothing short of a rollercoaster, and much like everything else around the globe, digital payments saw a marked shift last year. As cash payments became unsafe, contactless transactions became significant to small and big businesses alike. Right from tiny kirana stores to multi-storey supermarkets, QR stickers were visible at every counter. The use of digital payments for recharges, bills, investments, EMI payments, etc. across all demographic segments also saw a rise as we grappled to maintain normalcy with our utilities and finances. We might not have realised it at the time, but this phase could profoundly change the way we pay, steering users away from cash and making digital payments sticky.
---
Keys, Wallet, Sanitizer, Mask & PhonePe
Many of us were very reluctant to leave the house last year and when we did, this was our checklist. The transaction categories that require people to queue up regularly saw the biggest growth digitally - Recharges & Bill Payments, and Offline Merchant Transactions. These categories managed to undergo a convenient transition to digital. This, coupled with safety, made them ubiquitous.
Growth of Merchant Transactions
Merchant payments consist of two categories, payments made at offline stores and online payments. Offline stores transactions - the brick and mortar outlets where a customer can typically pay by scanning a QR code (eg. petrol bunks, restaurants, grocery stores etc.) saw a marked increase since last year. The past year has been a year of spectacular growth for online payments as well, which are defined as payments made to merchants with whom TPAPs (third party application providers, like PhonePe) and payment gateway companies are integrated as a payment method on their app/site. The transactions in May'21 showed a 4x growth over May'20 for this category. Online food delivery and online shopping are two of the biggest use cases for online payments and they both showed a similar usage pattern through the pandemic.

The graph below represents how merchant payments have trended from March 2020.
PhonePe Merchant Transaction Trends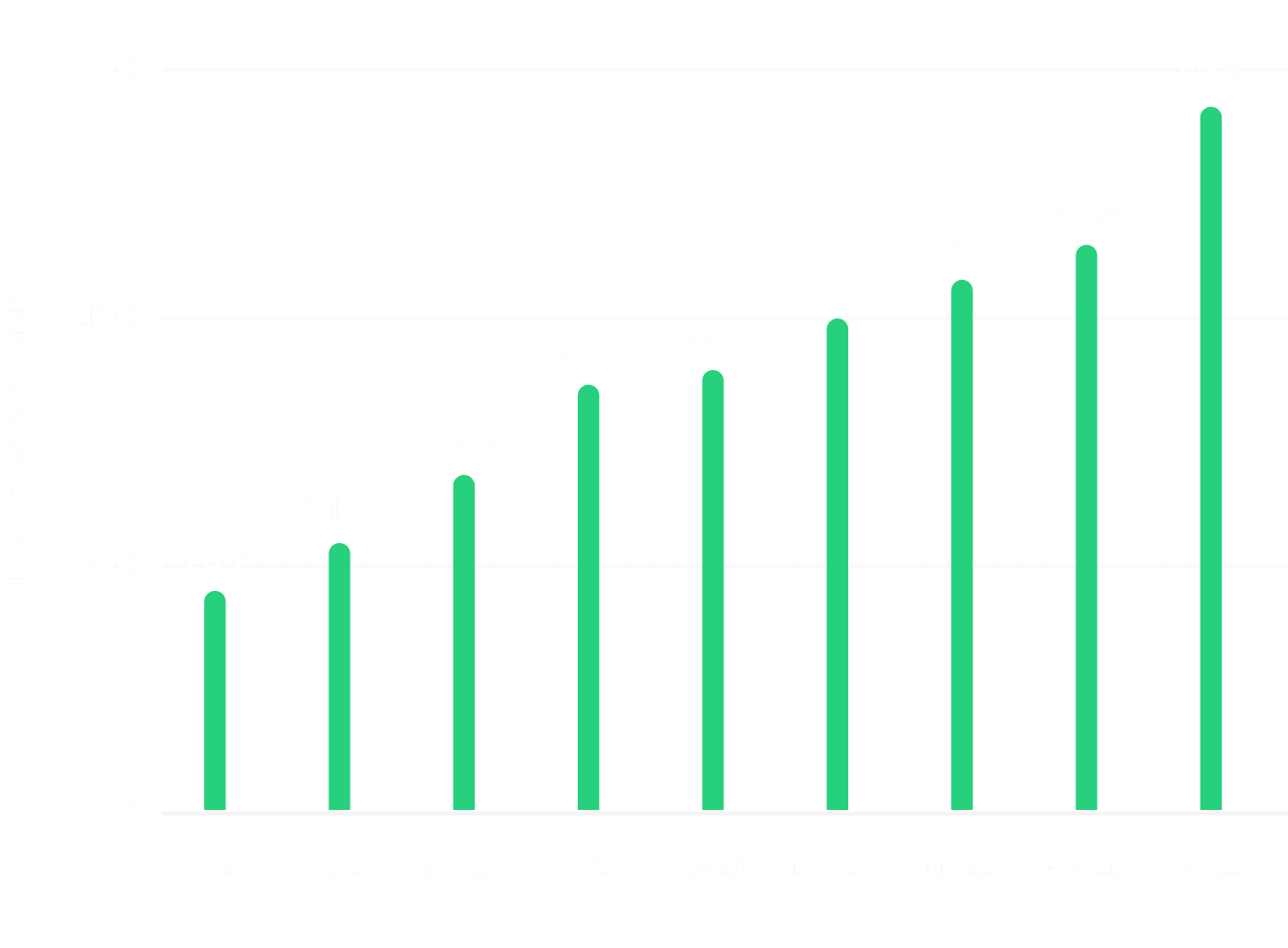 Post the first nationwide lockdown in April-May 2020, the Offline transactions category grew steadily month-on month, until March 2021. As the nation unlocked from May 2020, growth in this category was enabled by two main factors - consumers preferring contactless QR payments over cash for safety reasons, as well as sustained efforts by PhonePe in increasing the acceptance of digital payments at offline stores. While this category saw a dip in transactions in Apr 2021 and May 2021, due to a series of statewide lockdowns, our analysis indicates that the number of customers transacting at offline outlets did not show a significant change, and therefore, the dip is largely due to stores being shut. In fact, in June '21 offline payments have begun recovering, and are again on a strong growth path post the unlocking of the economy.

The rise of Online Recharges & Bill Payments
Prepaid mobile recharge transactions grew by 25% in April-May 2020, and by 32% in April-May 2021, compared to Mar 2020 and Mar 2021 respectively. This was driven by a shift in customer behaviour during these time periods (nationwide lockdown in 2020, and state-level lockdowns in 2021). Since stores offering mobile top-ups were shut, users traditionally recharging offline moved to online recharges. Also, a large number of users were not only recharging for themselves, but also for their friends and family. This is indicated in the growth of unique phone numbers recharged per customer, which increased by 10-20% in these periods.

As for the Bill Payments category, more and more users chose to pay their bills online with safety being a primary concern. This in addition with timely reminder notifications influencing customer behavior made bill payment transactions grow by over 90% from May '20 to May '21.

Recharges and Bill Payment transactions on PhonePe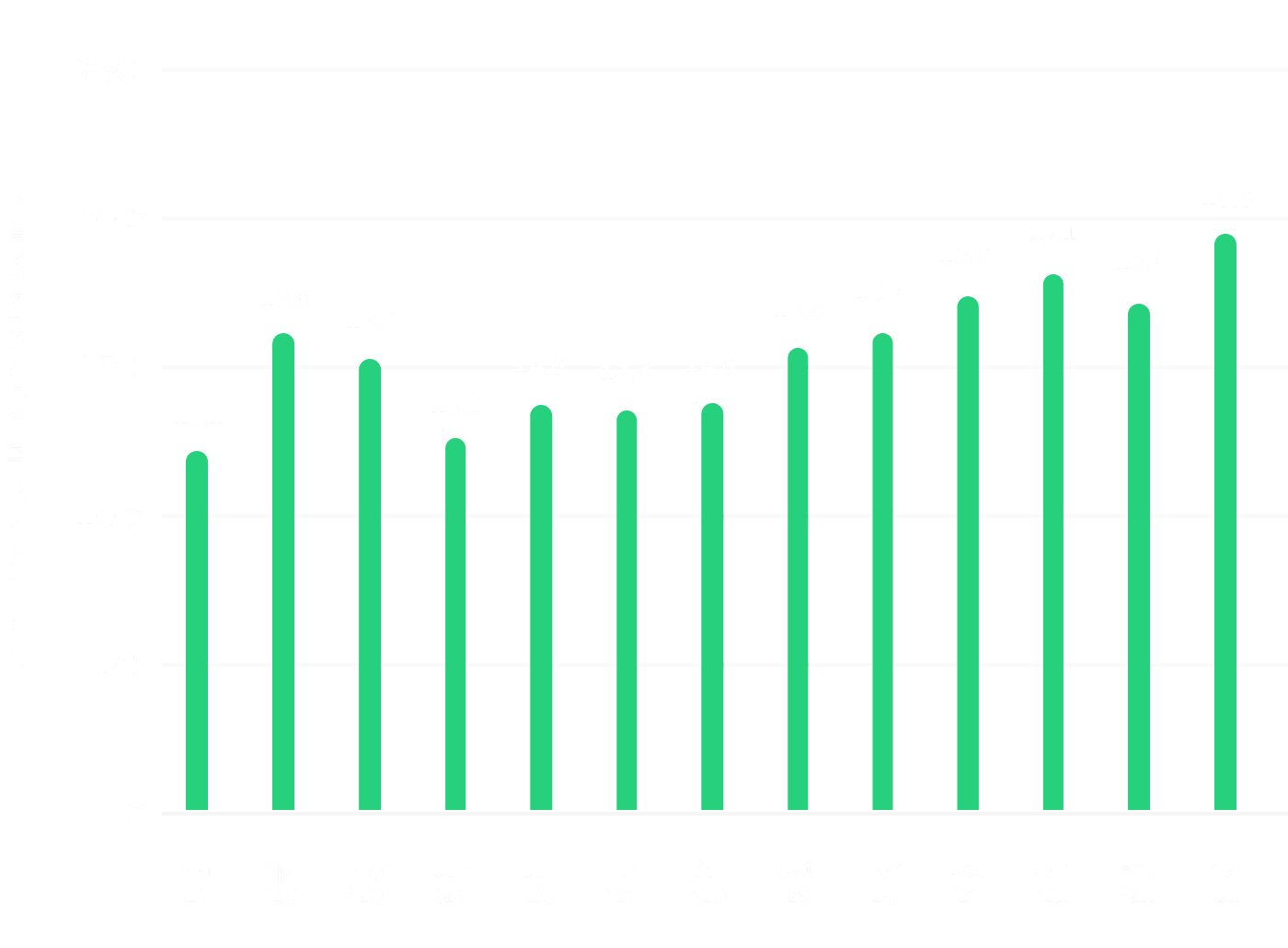 The year 2020 saw a historic transition from cash to UPI in all sectors and categories. As more Indian consumers prioritise contactless payments over cash due to high-risk factors, the behaviour is bound to solidify with time - growing digital payments by leaps.